Doing Business in Los Alamos, New Mexcio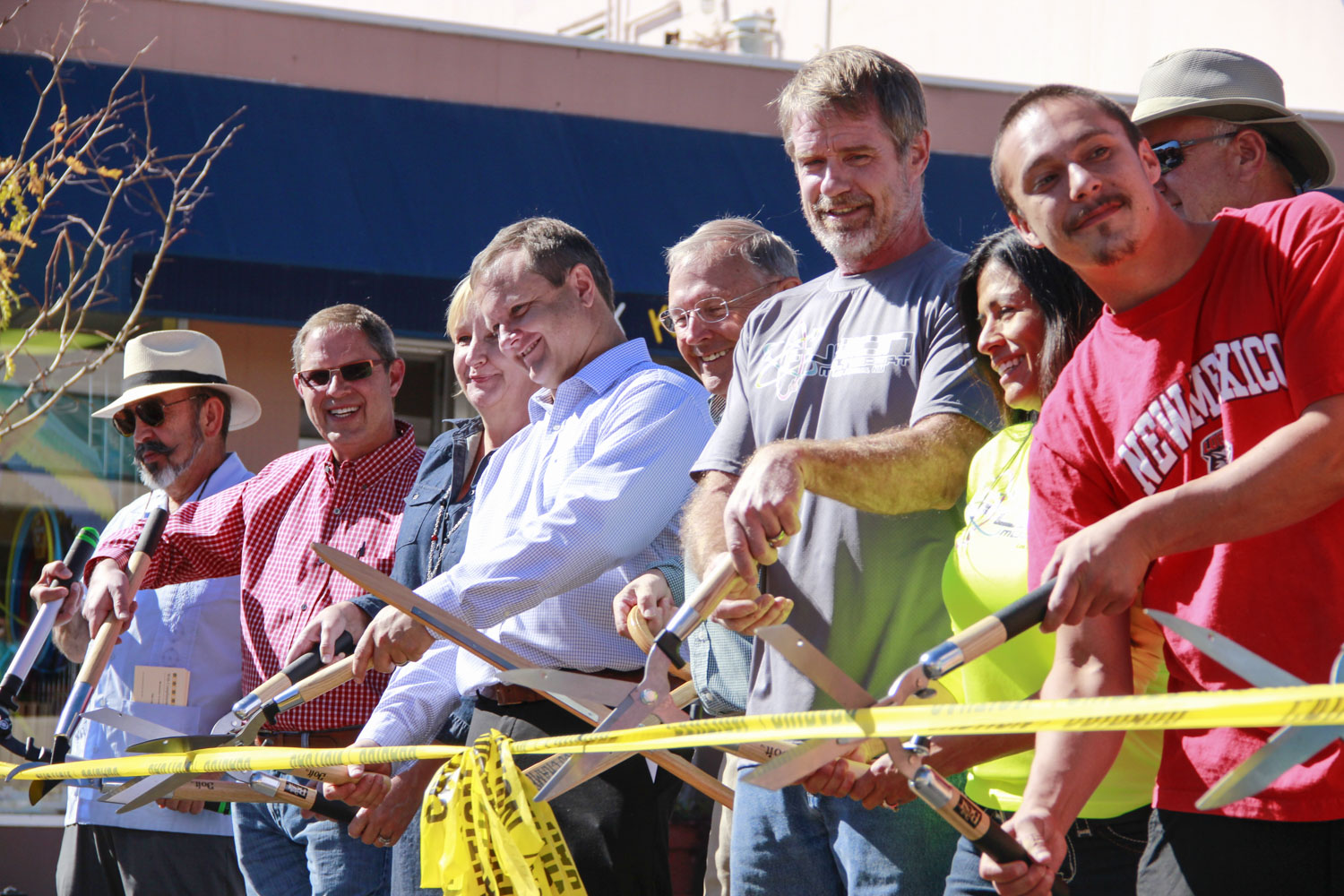 Why Los Alamos, New Mexico?
Los Alamos New Mexico is a place famed for world changing technology, ancient history, and serene beauty. Armed with a talented and highly-educated workforce including more than 4,000 Ph.D's, Los Alamos boasts an exceptional quality of life standard for residents, not to mention a high-performing public school system.
Nestled squarely atop the grand vistas of the Pajarito Plateau Los Alamos, New Mexico is a place of ancient village sites, spectacular scenery, diverse wildlife, uncommon high-altitude recreational opportunities, small-town friendliness, world-class cultural activities, fascinating history, and science and technology development.
Los Alamos is accented with surprising contrasts like it's access to world-class technology while maintaining small-town, mountain living. Complete with state-of-the-art business and technology spaces ready to host creative thinkers and innovators, Los Alamos holds a unique place in New Mexico, the nation and the world.
---
Climate
At an altitude of 7200 feet, Los Alamos is big pine country with a mild, four season climate. Summers have moderately warm days, with afternoon temperatures generally in the 70s and 80s. The relatively thin air, light winds, clear skies, and dry atmosphere cause nighttime temperatures to drop to the 50s even after the warmest day. Winters are typically short with many mild, sunny days. There is just enough snow in the winter to support the local ski area. With an average maximum temperature of 70 degrees, and an average minimum of 42, Los Alamos is renowned for sunny days & blue skies.
Housing
The housing market in Northern New Mexico is truly regional, with housing options to serve a broad range of interests. Planned developments in Los Alamos proper will increase housing availability by 10% in the near future.
Low property taxes are a plus for the New Mexico resident. Real property taxes are the 49th lowest among the 50 states and there is no personal property tax for residents.
Employment
Los Alamos possesses a highly trained and educated workforce. LANL is the primary employer with nearly 7000 scientists, engineers, technicians, and professionals. In addition, there are a significant number of technology and technical services firms in Los Alamos engaged in software development, technology development, and engineering services activities that draw upon this established technology workforce. LANL's liberal retirement policies (as early as age 50) and availability of extended entrepreneurial leave for its staff provide local technology businesses with additional access to highly skilled professionals.
In recent years, nearly half of the workforce lived in neighboring counties and the total number of people employed in Los Alamos has exceeded the population of Los Alamos County. Regional mass transit has aided the mobility of residents of the region with respect to workplace.
Where is Los Alamos?
Los Alamos is about 100 driving miles from Albuquerque, New Mexico. Driving time is approximately 1 hr 45 minutes. Albuquerque Sunport (ABQ) is an international airport served by multiple national air carriers.
Los Alamos is 35 miles and about a 40 minute drive from Santa Fe, New Mexico, a city with an international reputation for Southwest culture, arts, and cuisine. There is regularly scheduled air service from Santa Fe Regional Airport to Dallas (DFW) and Los Angeles (LAX).
Los Alamos, New Meixco has an active general aviation airport.
What is there to do in Los Alamos?
Recreational and cultural opportunities go hand-in-hand in Los Alamos. In addition to the Pajarito Ski Mountain, Los Alamos is home to a top-notch aquatic facility, a scenic, high altitude golf course, a community skating rink, an urban trail system that connects to adjacent National Forest trails. Local theater, light opera, arts, and concert groups maintain an active calendar of events. There are also a large number of active clubs, service organizations, sports leagues, and religious communities.
Los Alamos is a forty minute drive to Santa Fe, a city with an international reputation for Southwest culture, arts, and cuisine. The community is also within 45 miles of eight Native American Pueblos and their link to ancient cultures. Los Alamos residents have the dual benefit of small town living coupled with close proximity to a broad variety of cultural and entertainment possibilities.
---
What is the history of Los Alamos, New Mexico?
Ancestors of current Native American tribes, commonly referred to as the Anasazi , built communities and inhabited the area between 1150 A.D. and the 16th century. Anasazi ruins are found throughout Los Alamos County, most notably at Bandelier National Monument. In 1918, the Los Alamos Ranch School was established as a unique prep school that combined academic study with outdoor experience. Many historic structures and trails remain from the Ranch School era.
The school operated for 25 years until the onset of the Manhattan Project in 1943, which culminated in the development of the first atomic weapon in 1945. The establishment of Los Alamos National Laboratory evolved out of the Manhattan Project. In staff and technical capabilities, Los Alamos is one of the largest multi-disciplinary, multi-program research institutions in the world.